Was it really unpredictable?

Not everything is predictable.
But in all cases, we have the opportunity to do the best.
If things threaten to get out of hand, I am personally there for you. Without ifs and buts, if necessary around the clock and with minimal lead time. Within a very short time, we create a plan of action for you in challenging times and organize a professional and unexcited crisis communication for your company.
While you are mastering the operational challenges internally, I am the voice of your company for a certain period of time if necessary. We define the rules of the game in advance, act wisely and by consensus. Design the crisis communication plan tailored to your company in good time in advance.
Corona: The Five Basic Rules of Crisis Communication
The Corona virus changes everything, including the rules of communication and marketing. As long as the day-to-day business is sanctioned, completely new rules apply in the external appearance of destinations, organizers and service providers. It dominates crisis communication. The must always respond to the individual situation of the company. These five tips you should definitely note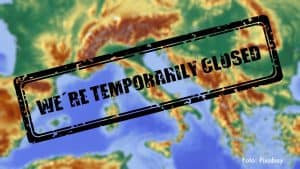 1. Stay calm and thoughtful…
No one expects miracles from you in these times. But you can improve things by constantly providing useful and transparent information to their relevant target groups (customers, partners, employees). Collect the most important questions that will be put to you. And find the right answers in a timely manner. It is quite possible that this is what this is all about.
What about safety in my destinations, in my company?
What action has been taken? What is particularly important about this? And why?
When do I seriously expect the situation to stabilise? What will be the way to get there?
Why has nan no one responded to my emails, my call?
In the customer dialogue, quite different questions will probably appear, which unfortunately also belong to answered:
What about the cancellation of my trip?
When can I expect a refund or credit? Why is it not possible to have more goodwill?
At the latest now, answer calmly and thoughtfully. And don't make mistakes. But don't unduly delay your response. Unfortunately, it is essential.
Whatever you do now, you will be judged exactly on that in the upswing phase.
2 … but don't waste any time.
Head pulling in doesn't help! The above questions must be answered. And this is as contradictory as possible. And then there are also some topics, which unfortunately do not allow any delay. This applies in particular to the spread of false rumors, or fundamental allegations against you, your employees, your employees. They belong demented and healed before they spread further. You can find out how this works in the following tips.
Quickly demenit false facts and accusations. Counter with valid facts. And respond in a multi-level way if the relevant information is not available.
3. Stick to the facts…
Nothing convinces more than clear facts. This includes audited facts and figures, the opinion and analysis of experts, for example on studies and analyses.
Always mention sources, avoid your own interpretation as far as possible. And avoid sharing from unchecked source. This includes in particular posts and opinions from social networks. The fake news spread there can be contained most efficiently by means of competence.
No one has leased the truth. Contribute seriously and competently. Transport the messages and facts that are verified to you.
4. … but stay human.
Clear facts and personal concern are two sides of the same coin. Always speak as a human being. If possible, come up with your own name, especially when it comes to people and fates. A statement by the named CEO is more authentic than the anonymous quote of a company.
Nevertheless, the legal component is important in crisis communication.
If errors have occurred, you will acknowledge them at most after a comprehensive examination of the legal situation. Nevertheless, you can and should show understanding and compassion in advance, as is necessary. At this point at the latest, you should seek individual advice. Compassion is of central importance, but the recognition of guilt is unfortunately often a complex legal process, which must also be regarded as such.
Human concern and acknowledgment of guilt in the legal sense are two completely different things that you must clearly separate.
5. Avoid reluctance.
The cacophony of statements must always be avoided. As important as personal statements are in times of crisis, the essential speaker regulation is important for this.
Who is allowed to communicate with which target groups? Who has to hold back from which target groups?
A communication plan will help you with this. If not yet available, I will help you with the creation via the Corona Check. Incidentally, this paper, which is binding on all employees, regulates much more than the question of who communicates to the media. Internal communication, partner communication and classic PR are to be closely networked. This is where cacophony usually develops. Therefore:
Crisis communication must always be a top priority and a top priority. Anyone who has not yet anchored them to senior management is now all the more challenged.
Rogl Consult has specialized in crisis communication since its inception. Based on his work as a former Chief Communications Officer of Unister, Dirk Rogl now advises a large number of companies in a well-founded and discreet manner in prevention, but also in the de-escalation of crisis situations in the tourist environment. Take advantage of this competence advantage.
Your individual communication plan for the crisis
Achieving the recovery phase is always the goal of efficient crisis communication.  Stringent and consistent communication with employees, business partners and customers is essential.
In the crisis-check, we analyze your existing resources, potentials and risks and find tangible ways forward. This will make you individually fit for the recovery phase, which is approaching.
In a free initial consultation, we discuss efficiently and pragmatically the optimal package of measures required for your company. Public support for further consultation is possible. Make an appointment now.