An authority for competence and communication
Dirk Rogl has been providing competent classification and new perspectives in the tourism and transport industry since 1999, for example as deputy editor-in-chief of the renowned tourism trade magazine fvw. As head of communications at Unister, he used facts to build trust among customers and business partners and helped the group through the difficult phase of insolvency.
Since 2017, Dirk Rogl, together with competent partners, has been advising companies competently and discreetly in strategic positioning, primarily in the areas of communication, market intelligence and crisis management.
He is also research analyst Europe for Phocuswright, a leading market analysis service for global online tourism. Rogl Consult works closely and in partnership with numerous companies. As deputy head of Germanys Federal  Competence Centre for Travel, he is involved in a central interface between business, politics and science.
For Dirk Rogl, analysis and action go hand in hand. Competence is the basis of success. communication is their most important tool. Competent communication, from confidential four-eye conversation to presentation on the big stage, is his profession. At the right time, in the right place, in the right tone.

since 2017: Rogl Consult – an authority for communication and competence
since 2018, Deputy Head, Federal Tourism Competence Centre
since 2017: Research Analyst Europe, Phocuswright
2016: Chief Communications Officer, Unister Holding
   since 2015: Member jury German Tourism Award
2014 – 2016: Director Of Communications, Unister Travel
2008 – 2014: Deputy Editor-in-Chief, fvw
   2009, 2010, 2012: Media Award Trade Press, Travel Industry Club
1999 – 2008: Editor IT and Transport, fvw
1990 – 1999: Journalist and Volunteer, Hannoversche Allgemeine Zeitung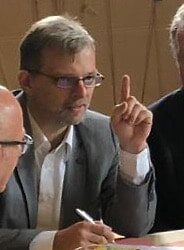 The expert
Dirk Rogl is analysing the development of tourism, hotels and transport in Germany and internationally since 1999. He moderates industry events and is a valued interlocutor for many decision-makers.
Dirk Rogl is always on the cutting edge. He is a proven expert in travel technology, social media and online marketing and a profound expert in the travel market. But the technical aspect is always the means to an end for him. What counts is the benefit to vendors and customers based on facts.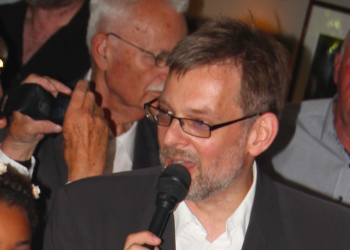 The communicator
At the Internet company Unister, Dirk Rogl put the communication of the tourism business on a new foundation and, despite considerable resistance with facts and dialogue, ensured new trust among media partners and in the tourism industry. When the rumours spread after the death of company founder Thomas Wagner, Rogl concentrated on the normalization of the tourist business after the opening of insolvency proceedings. Today Dirk Rogl advises companies on strategic communication and crisis communication.