Wide knowledge. In a nutshell.
Reliable facts from reliable sources are the basis of a valid decision. Dirk Rogl has been analyzing the relevant developments in the European travel and transport industry since 1999. Benefit from this expertise.

In the field of market intelligence, we work together with renowned partners.

Dirk Rogl is also a research analyst for Phocuswright, the leading authority for the digital travel market worldwide.
Destination Qualit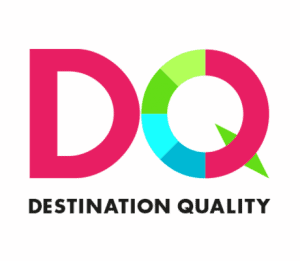 y provides tailor-made reports for target areas, cities and municipalities in Germany. Destination Quality is operated in cooperation with Project M.
Rogl Consult is intensively involved in creating digital business intelligence. Perfect information per click is the future, even for us. However, the manual selection and processing of market data will also stand. We work fast, competent, and tailor-made.
We are happy to answer your individual questions personally. For example, as an individual study, as a white paper for you personally or ad hoc by mail request when time is pressing.
Studies and Publications
Dirk Rogl publishes a variety of exclusive studies and white papers for customers. Some of these works are published in whole or in part:
Covid-19: U.K. Travel Market Update (study), June 2020
Phocuswright, with Cathy Walsh
Covid-19: When crisis communication becomes day-to-day business (article), April 2020
TN-Germany
Tourism 2030 – Building Blocks of the Future (Handbook), December 2019
Federal Tourism Competence Centre, with Prof. Dr. Heinz-Dieter Quack, Prof. Dr. Harald Pechlaner, Dr. Franziska Thiele, Thorsten Koppenhagen, Nina Dembowski
U.K. Online Travel Overview 2019 (Study), November 2019
Phocuswright, with David Juman, Cathy Walsh
U.K. Online Travel Overview 2018 (Study), November 2018
Phocuswright, with David Juman, Cathy Walsh
Tourism in Germany 20300 (study), May 2018
Phocuswright on behalf of the Federal Tourism Competence Centre, published in parts (Executive Summary)
U.K. Online Travel Overview 2017 (Study), December 2017
Phocuswright, with David Juman, Cathy Walsh
Welcome to a World of Extremely Dynamic Packaging (item), November 2017, Phocuswirer (public)
Direct Connect in Europe: Airline Retail on the Edge (Report), September 2017
Phocuswright, published for subscribers of Phocuswright.com
Facts for All
Travel. Commerce. is Dirk Rogl's personal blog for the German-speaking travel industry. finely selected food for thought and analyses on topics that pushes travel professionals Free of charge also as a newsletter. Unfortunataly in German only.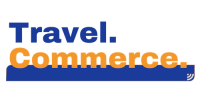 What do we need to know next?
A unique white paper or a short study may display answers to your questions.
Take benefit from our expertise in tourism, travel technology, transport and digital. Reply is available ad hoc by e-mail or en detail, for example as an individual management report or seminar. Just contact us.